'Sino-Hungary Children's Art Exchange Exhibition' Awards Ceremony
On December 4, 2020, 'Sino-Hungary Children's Art Exchange Exhibition Awards Ceremony in Celebration of Children's Day' was held as scheduled in Wujiang, Fenhu. This event was co-organized by the Center, Hungarian Embassy, The Beijing Hungarian Cultural Institute and several local governments. The ceremony was attended by numerous little award winners and their tutors. In spite of rigid weather, enthusiasm was running high at the event with attendees , because they were eventually embracing their well-deserved moment of glory.
Sino-Hungary Children's Art Exchange Exhibition garnered a total of 72,791 pieces of paintings from children of China and Hungary, of which 42458 were 1-3 grades and 30,333 were 4-6 grades. Besides, 10,286,283 votes were cast during the 5-day online popular vote. Combined with the scores provided by the expert jury on a 50-50 basis, 128, 588 1121 and 2157 paintings were selected respectively for Special Prize, First Prize, Second Prize and Third Prize.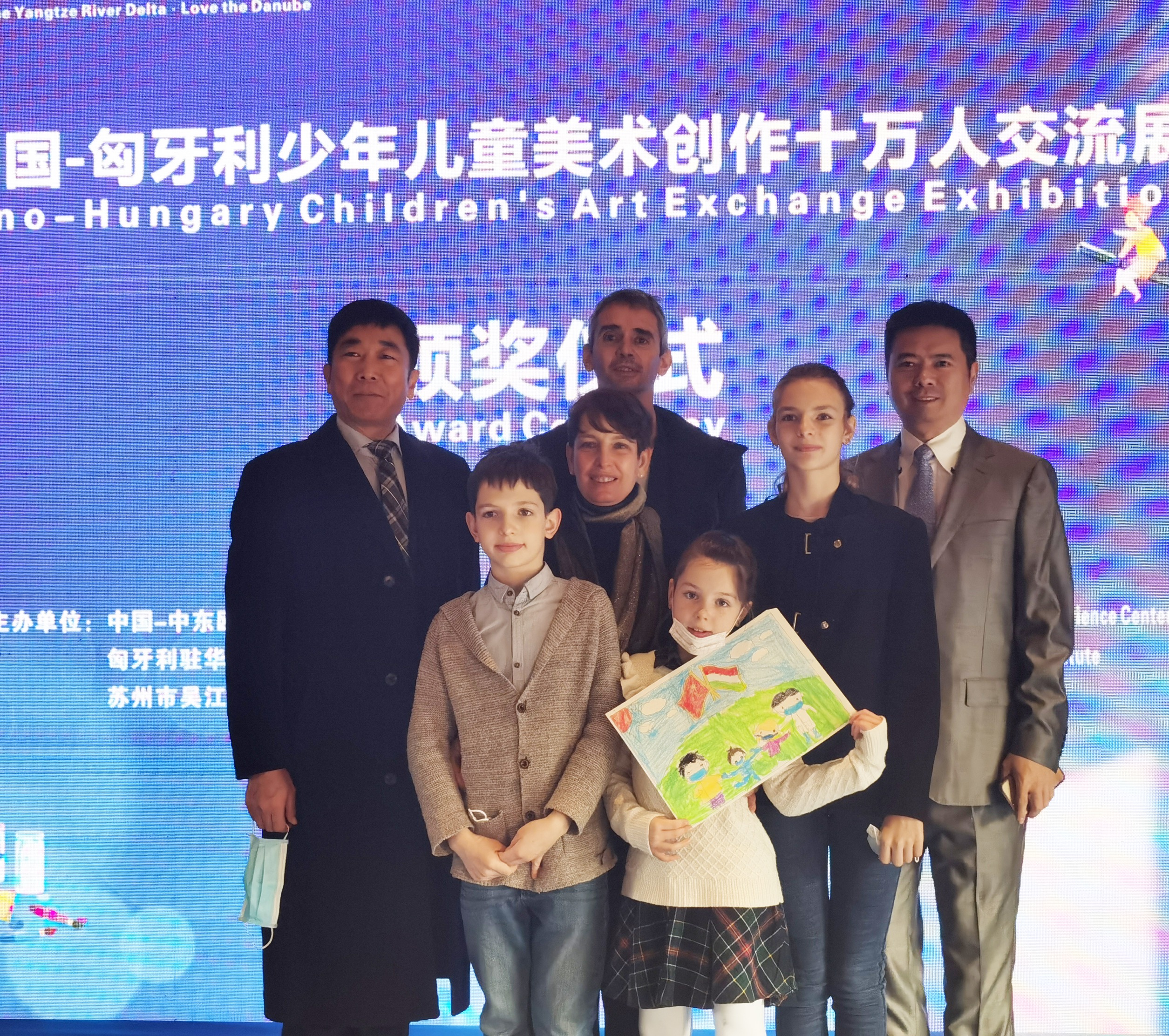 This art exchange event was largely supported by government and all sectors of society. Hungarian Ambassador Mr. PESTI and Chinese Ambassador Mr. DuanJielong respectively made a congratulatory video. Students and teachers from Hungary-China bilingual school and Sixian Elementary School in Wujiang made and exchanged heartfelt videos in which they expressed their exuberant greetings and beautiful wishes for each other.
In efforts to nurture empathy and compassion in these little artists, the organizing committee subsequently organized a charity sale of the paintings where the proceeds were donated to help a book project for children in poor regions.
The scale of participants and influence marked the success of this Sino-Hungary painting exhibition and it demonstrates that the notion of 'people-to-people bond starts from youth' sticks and resonates with people of different nationality.