The Exhibition of China-CEEC Cooperative Publications 2020 Unveiled in Kunshan
The Exhibition of China-CEEC Cooperative Publications 2020 was launched in Kunshan, Suzhou on December 5. Guided by the Secretariat for China-Central and Eastern European Countries (CEEC) Cooperation, the exhibition was jointly hosted by the China-CEEC Cooperation and Cultural Exchange Experience Base, the Europe-Latin America Center of the China Media Group and Kunshan Municipal People's government; and organized by the Central and Eastern European Research Center of Beijing Foreign Studies University, China-CEEC Publishing Association, and Foreign Language Teaching and Research Press (FLTRP). Chinese leaders attending the exhibition included Qin Gang (Vice Foreign Minister), Huo Yuzhen (Ambassador and Special Representative of the Ministry of Foreign Affairs for China-CEEC Cooperation), Xu Kunlin (Member of the Standing Committee of the Jiangsu Provincial Party Committee and Secretary of the Suzhou Municipal Party Committee). Several foreign envoys also attended the exhibition, including Selim Belortaja (Ambassador of Albania to China), Dario Mihelin (Ambassador of Croatia to China), and Duchamp Berra (Ambassador of Slovakia to China). The visitors expressed high praise for the achievements of China-CEEC Cooperative Publications.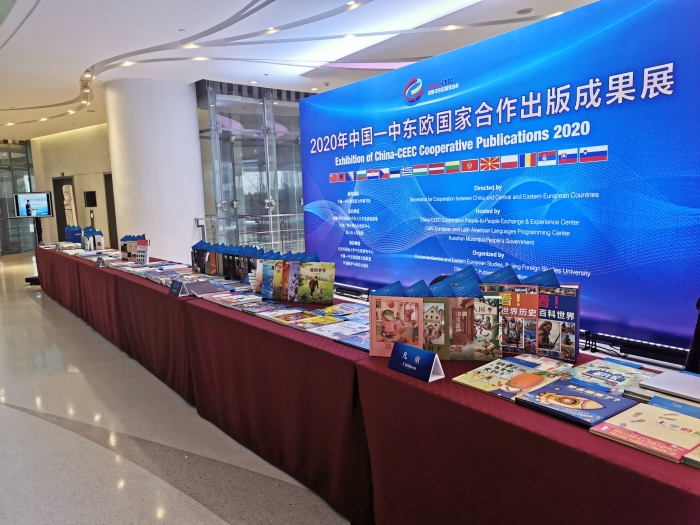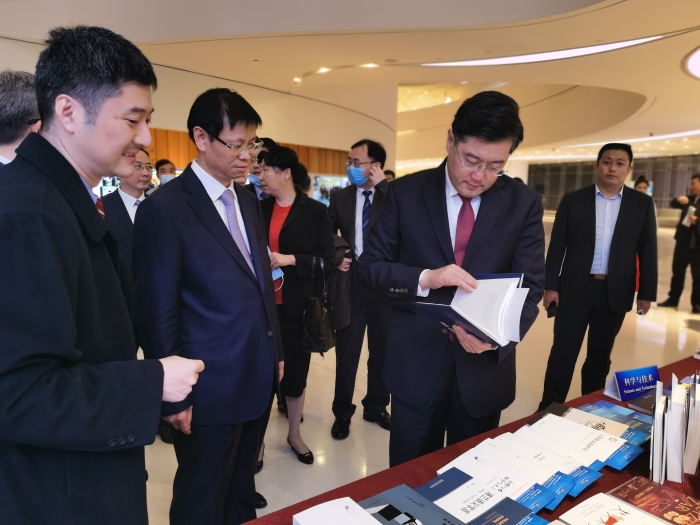 On display were more than 200 publications on the theme of China-CEEC Cooperation and CEEC-related titles published by Chinese publishers in 2020. These publications cover a wide range of content, including various thematic research reports as well as literary publications and works on the history, culture, society, science and technology of relevant countries. A range of excellent works were exhibited, for instance The Report on the Progress and Evaluation of Cooperation between China and CEEC (2012-2020) published by Social Sciences Academic Press and Imagine the Balkans by Ms. Maria Todorova, a well-known expert in international Balkan studies, published by World Knowledge Press. The exhibition also included a number of books from the Project for Translation and Publications of Classical Literary Works of China and Albania, undertaken by FLTRP. Chinese translations of works by Nobel Literature Prize laureates such as Kertész Imre of Hungary and Olga Tokarczuk of Poland were also featured in the event.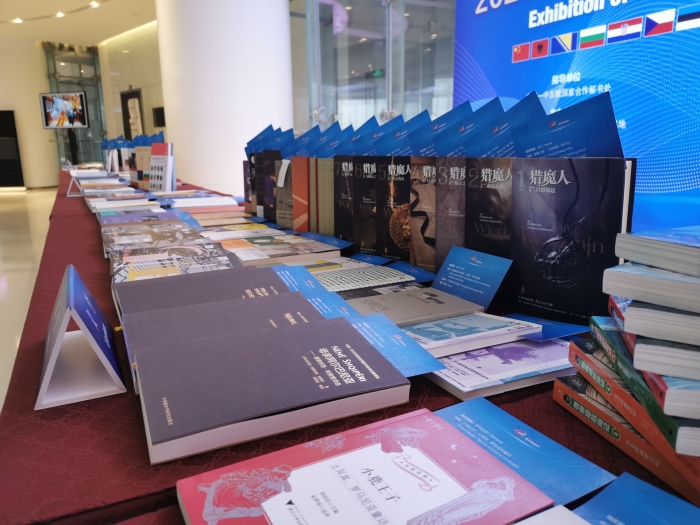 As an old Chinese saying goes, the relationship between two countries is based on the mutual affection between their peoples, which lies in the connection of people's hearts. Books play an important role in boosting the connectivity between different peoples. The Belt and Road Initiative, and China-CEEC cooperation have provided platforms for readers from different nations to read widely of each other's excellent works. This exhibition has further narrowed the distance between China and Central and Eastern European countries and provided strong spiritual support for those still fighting the COVID-19 pandemic.